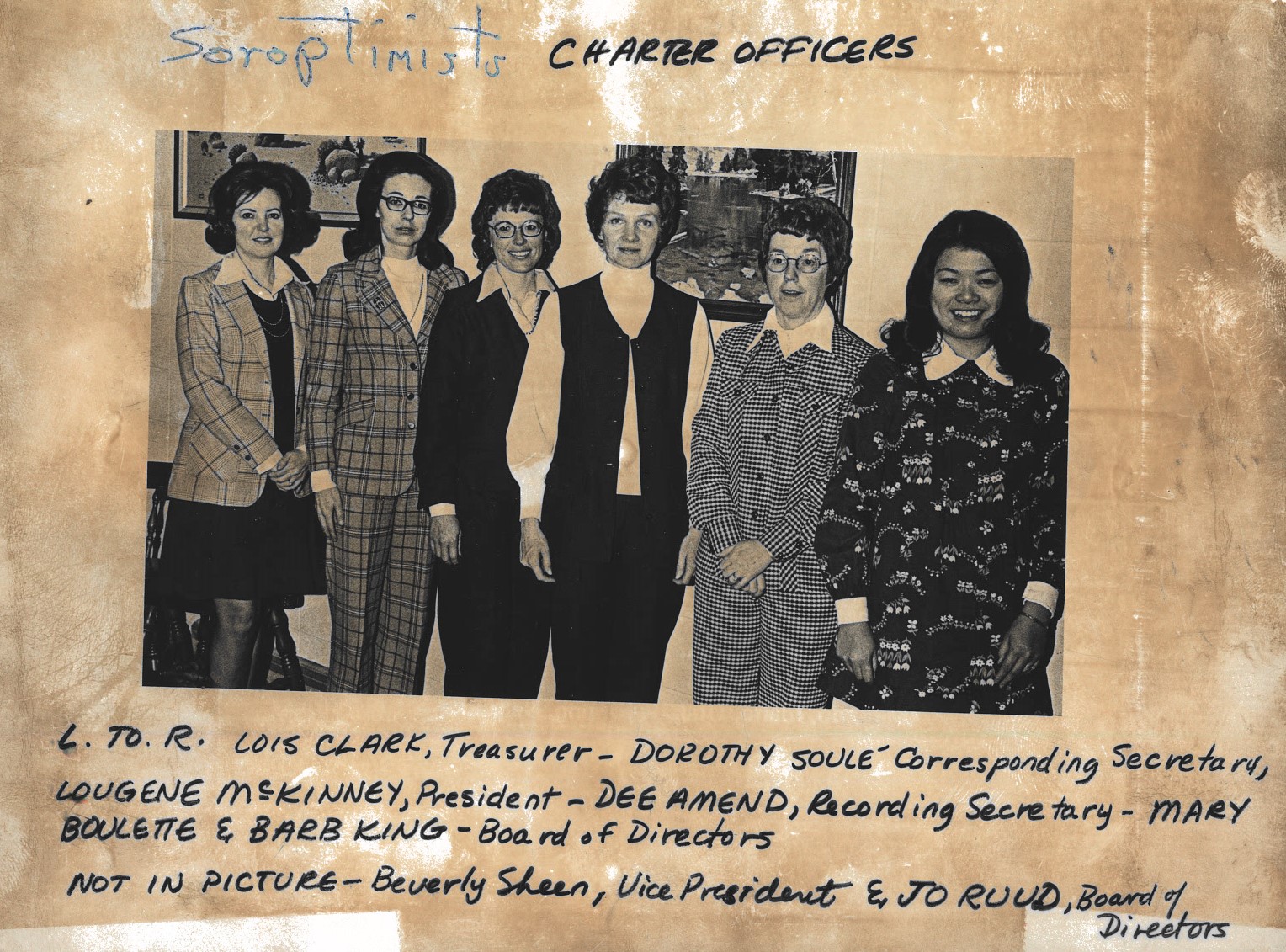 Laramie, Wyoming, has had two Soroptimist clubs. The first club was chartered on July 8, 1943 by Soroptimist International of Ogden, Utah. Member Susan Dixon served three biennium's on the Rocky Mountain Region Board as a Member at Large in 1942-1944 and Region Treasurer during 1950-1952 and 1952-1954. The Laramie club sponsored the chartering of two additional clubs – SI Rawlins, Wyoming, on December 8, 1951, and SI Casper, Wyoming, on April 15, 1950.
Soroptimist International of Laramie hosted the Rocky Mountain Region Conference April 12-14, 1946. The theme was "In Unity is Strength," and the presiding officer was Region Director Sophie W. Reed. The club also hosted the Northern Wyoming Area Meeting on October 21, 1955. The club disbanded on June 29, 1959.
Soroptimist International of Laramie was re-chartered on March 9, 1975 at the Holiday Inn by Soroptimist International of Worland, Wyoming with twenty-three members. Soroptimists from Rawlins, Longmont, Colorado and Scotts Bluff, Nebraska were in attendance. Mary Quealy, Development Chair of the Rocky Mountain Region, from Rawlins presented the charter and Madeleine Gillilan, Governor of the Rocky Mountain Region, from Rawlins conducted the installation of officers.
Since our charter in 1975, Soroptmist International of Laramie has been a staple in the volunteer community of Laramie, WY.